My Gallery's
Well....its been a long time since I did a journal, but I found this new CSS and thought I'd give it a try......that's all folks.....
Sculptures in Stone - Feature
The Colorado Plateau, also called the Colorado Plateau Province, is a physiographic region of the Intermontane Plateaus, roughly centered on the Four Corners region of the southwestern United States. The province covers an area of 337,000 km2 (130,000 mi2) within western Colorado, northwestern New Mexico, southern and eastern Utah, and northern Arizona. About 90% of the area is drained by the Colorado River and its main tributaries: the Green, San Juan, and Little Colorado.
:thumb141401017:
Random Thoughts
Sorry....out of Random Thoughts at this time


Native American Mythology

"Little love is holding hands and walking,
through the forest
Big love is holding hands and walking,
through the universe"
"Only when the last tree has withered, and the last fish caught, and the last river been poisoned, will we realize we cannot eat money"
About Me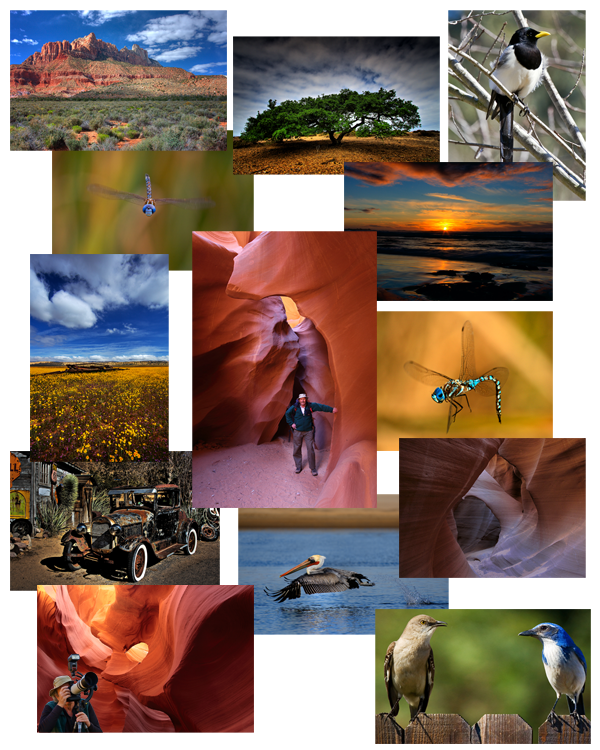 Current Age:
Old Fart - Young at Heart - 67 in human years
Current Residence:
Some where between California & the Colorado Plateau
Interests:
Canyoneering - Hiking - Computers - Photography - Grandkids
Favourite movie:
The Professional - Kill Bill 1 & 2
Favourite genre of music:
Anything but Rap
Favourite photographer:
My friend Jim Amos
Operating System:
Windows XP....

....

....

Personal Quote:
When the going gets tough - the tough get going
Camera Body:
Canon 400D

40D

5D Mk II
Camera Lens:
Canon 10-22mm

24-105mmL IS

100-400mmL IS

100mmL IS macro

70-200mmL IS

17-40mmL
Software:
Photoshop CS2 / Lightroom / PhotoKit / Photomatix
CSS Credits